Call for Entries • $1000 in Prize Money
Judge: Dero Sanford
Professional Photographer and owner of
ThinkDero, Little Rock, Arkansas
Entry Deadline February 4
Exhibit February 8-25, 2022
Fee $10 for Each Entry / 1 Free Entry for SAAC Members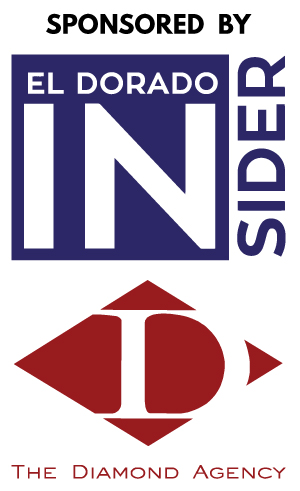 TO ENTER submit up to two framed photographs along with a completed entry form and the entry fee for each piece.
• Original photographs created with any type of camera, printed on any media
• Basic corrective editing, but no graphic manipulations
• Entires can not have previously shown in the SAAC galleries
DELIVER entries by February 4, 2022, to the South Arkansas Arts Center at 110 East 5th Street, El Dorado, Arkansas 71730.
BEST of SHOW • $500
1st Place • $250
2nd Place • $150
3rd Place • $100
Entry DEADLINE • February 4
Opening • February 8
Reception • February 17, 5:30-7:00pm
Last Day of Exhibit • February 25
PICK-UP Artwork • February 28
Photographs can be take with any type of camera and printed on any medium. Basic corrective editing in the dark room or digitally on the computer is allowed but no graphic manipulations. Photographs must have not previously shown at SAAC. Each piece must be ready for display in the gallery with a sufficient hanging method. The judge and show chairperson have final authority to define what constitutes an acceptable entry.
ENTRIES/FEE: Limit 2 pieces per person with an entry fee of $10 each. SAAC members can enter one photograph for free.
DEADLINE: February 4, 2022 – Entries must be received in the SAAC Office by Friday, February 4, 2022.
DELIVERY/PICK-UP: Works must be delivered to SAAC by Friday, February 4 and picked up on Monday, February 28. Artists are responsible for the delivery and pickup of all works. Shipped pieces must include a return shipping label or instructions when received. Work not picked up after 30 days will become the property of SAAC.
EXHIBITION: All works will be on exhibit in SAAC's Galleries February 8-25, 2020. An Artist Reception will be held February 17, 5:30-7:00pm with an awards presentation at 6:00pm. All work must remain for the duration of the exhibit.
SALES: Sales are encouraged. A commission of 35% will be charged on all sales resulting from the exhibition. Works NOT FOR SALE must be marked NFS.
WAIVER: Any work submitted to SAAC for exhibition may be reproduced for promotional purposes by the South Arkansas Arts Center, the El Dorado Insider, and The Diamond Agency. The receipt of an entry in the competition will constitute agreement by the artist with all conditions set forth in the prospectus.
Dero Sanford
Professional Photographer ThinkDero in Little Rock, Arkansas
Judging this year's competition is Dero Sanford. A professional photographer specializing in custom advertising work, he owns ThinkDero, Inc. in Little Rock.
Sanford loves adventure, photography, good film, and spending his days with his son, Solomon. Having graduated from Oklahoma State University, Okmulgee, with a degree in photography, he quickly found himself immersed in the advertising scene. Working for various magazines, agencies, and companies he began to build an impressive client base. He is very personable, and his passion for fun, painless photography can be seen in all of his work.
When asked about what he might be looking for in a winning piece, Sanford said, "I love the story of a photograph. Figuring out the why and how the photographer chose his subject, light, composition, timing and other elements are all part of the interpretation of the story that was captured."
Photography work by Dero can be seen on his website, www.thinkdero.com.

Entry Form for The Viewfinder
Artists may submit up to 2 entires. Complete the Online Entry Form then deliver the work to SAAC by February 4.