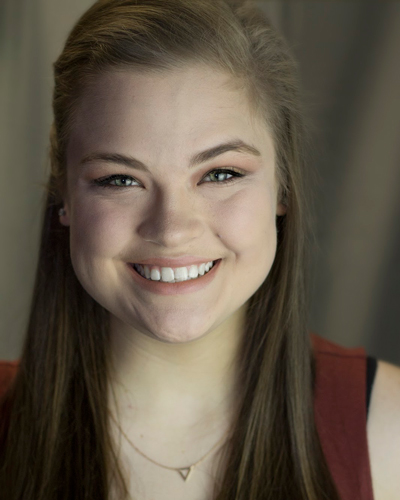 SAAC welcomes new drama instructor to the roster of talented artists teaching classes at SAAC. El Dorado native, Hannah Davis, will be bringing her theater expertise to the drama classes for the spring semester of the Arts Academy at SAAC.
A recent graduate of Louisiana Tech University's theater program, Davis has worked on many productions through the years, including a few on SAAC's own stage. Most recently, she was onstage in "Breakfast at Tiffany's", as well as helping backstage on "110 In the Shade". She also worked on the children's camps at SAAC with Shelton Harden. At Louisiana Tech, she was smitten with hair and makeup and costume design, having worked in that capacity on many LA Tech productions.
Davis loves working with children and is looking forward to teaching on the stage where she grew up learning. She will direct "Disney's Aristocats KIDS", sponsored by the El Dorado Kiwanis Club, this spring for grades 2-8. For the younger students, she plans to concentrate on building confidence through movement and games. The high school students will learn monologues and scenes from classics, as well as how to audition for college theater programs.
For second to eighth grade students, Davis will be directing "Disney's Aristocats KIDS", based on the classic Disney movie.
"For the majority of my life I knew I wanted to work in theatre, and until junior high, SAAC theatre was the only theatre I knew. I have loved The South Arkansas Arts Center for as long as I can remember. Some of my earliest memories are of the Theatre Camp they hold every summer. It has been my dream to work at the SAAC ever since I got into college, so I could make theatre happen in the little town I am so in love with."