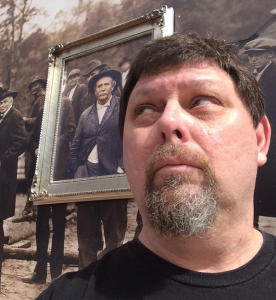 Cheers, Matey! Come enjoy a twist to Corks and Canvas on June 16th at 6pm and "Paint a Pint" during Pints and Pastels with local artist Mike Means. Using pastels, Mike will help you "tap" into your creative side.
Online Registration • click on the link below
or call the SAAC Office at 870-862-5474
Limit of 10 participants. The workshop fee is $40.
You will be guided through the drawing process as you bring your own pint to life on 9×12 pastel paper. "I like to draw, and using pastels is more of a drawing medium. Using pastels can be fun and messy but always enjoyable. We are just going to have fun – no judgements. So, come paint with me and maybe have a pint or two!"
Enjoy a time of relaxation with your friends while re-creating the featured painting of the night. Soft pastels and pastel paper are "on us." So meet at the "watering hole" and join an experienced, award-winning local artist while he leads you step-by-step through the process of creating your own frothy masterpiece.
Corks and Canvas painting classes have something for everyone, from the newbie to the seasoned painter. Because it is really geared toward artists of all skill levels-even those who have never held a paintbrush before-Corks & Canvas truly is an accessible way to have some fun and learn a new skill at the same time. Making art together is a great icebreaker for friends new and old.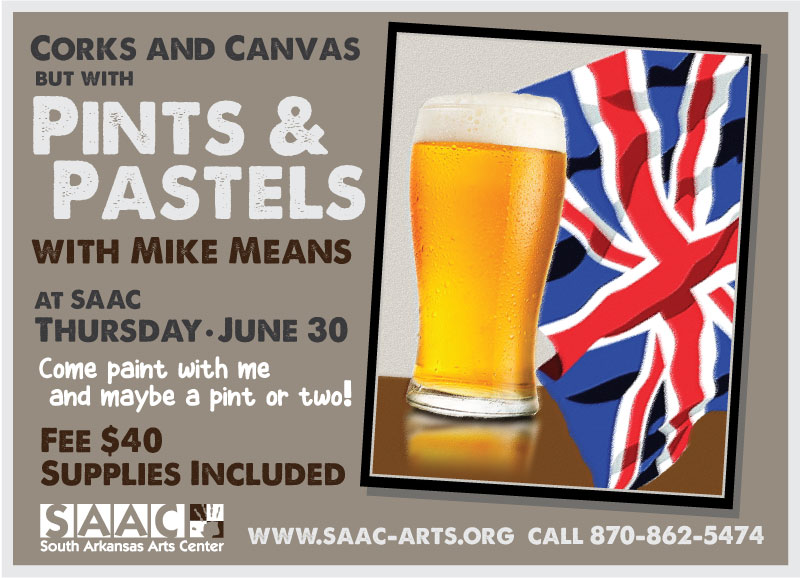 The $40.00 fee covers all supplies and snacks. Those taking the class should bring their favorite libation and get ready to have a good time.
To register for the Pints and Pastels hosted by Mike Means, please call the SAAC office at 870-862-5474.