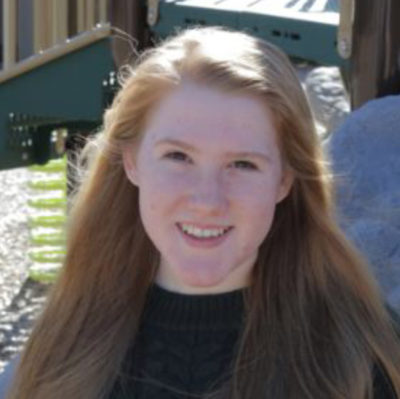 SAAC is pleased to host "one of its own", Lily Phillips, in her very first solo art exhibit, which will run from May 1-28, 2019. The show, entitled "A Morsel of My Being", will be on exhibit in the Price Gallery. Paintings, fiber art, design sketches, and costumes will be on display. An artist's reception will be held on May 18 at 2:00pm. Gallery viewing hours are Monday- Friday 9:00-5:00.
Seventeen-year-old Lily Phillips is what some would call a "Jack of All Trades", trying out and mastering a host of artistic pursuits at a young age. Phillips began drawing at age 5. A few years later, she started sewing – just basic things at first, but as she became more proficient, she began making dolls and their clothes, as well as quilts.
Drawing is still her favorite way to express herself, though she has also picked up clothing and costume design, ukulele and banjo, acting, and story-telling. "I think drawing is the center of all my stuff that I do because I've been doing that the longest," she said. She also paints, mostly landscapes, but has recently dabbled in the portrait world.
Lily recently had the opportunity to act as costume designer for SAAC's Teen Drama Club's production of William Shakespeare's "A Midsummer Night's Dream." She had previously been a part of the costume crew for other productions, including "Fiddler on the Roof," "Music Man," "The Crucible" and "Into the Woods," but this was her first chance to be the primary costume designer for a production.