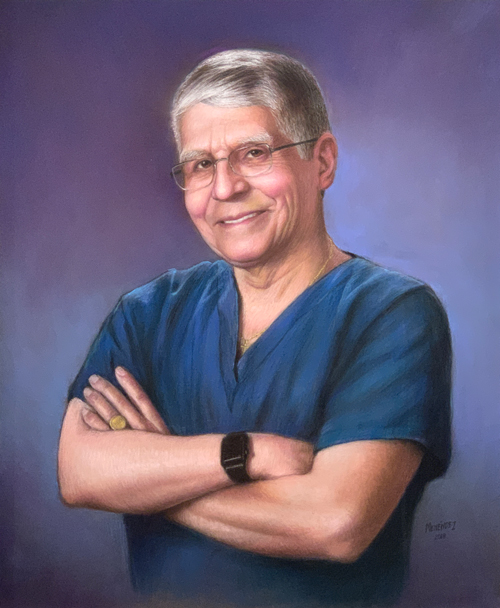 You are invited to an artist's reception honoring Dr. Moises Menendez and his exhibit entitled "Famous People". The reception will be held on Saturday, February 1 from 6:00-7:30pm. This inspiring charcoal and graphite portrait show will hang in the Lobby Gallery at SAAC through February 1, 2020.
This exhibit is a two-part show, running back to back in subsequent months. Series l will hang in the Lobby Gallery at SAAC beginning January 6-February 1. Series II will begin February 4 and hang until February 28, with another artist's reception on February 21. Each exhibit includes approximately twenty-two pieces – portraits and original drawings by Dr. Menendez.
A well-known local surgeon, Dr. Moises Menendez hails from Lima, Peru, where he began his interest in art at a young age. Having always been a lover of history, Dr. Menendez now focuses his talents on this group of "famous people": doctors, scientists, humanists, etc., that he considers to have contributed in outstanding ways to all of our lives timeless, and he hopes, will serve as inspiration for the next generation.
The exhibit is free and open to the public for viewing Monday through Friday from 9:00-5:00.