Local artist Kelly Zeigler will exhibit her large format digital photographs in the Lobby Gallery September 6-30. An artist reception is scheduled for Friday, September 30, 6-8pm.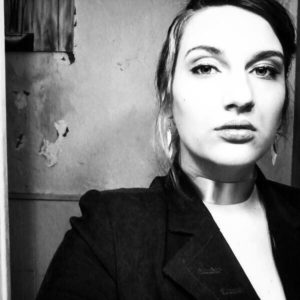 Zeigler said, "This series, Urban Galaxies, started off as a soothing sort of scavenger hunt. There was something so meaningful in finding these lovely random patterns of motor oil in puddles of rain and recording them. The vivid titanium colors springing forth from a union of water and blackened lubricant are near magic in my eyes. The spills only last in their vibrancy for a short time before the colors wash away, fading into a metallic grey before disappearing completely."
She added, "It's more than color, of course. There are the exquisitely random patterns which so often are reminiscent of nebulae or sometimes our own Milky Way. Images appear that put me in mind of archetypal figures, of mythological beasts, neurons, comets, and of course a multitude of faces."
Born in Maryland and raised in Arkansas, Kelly Zeigler currently resides in El Dorado where she moonlights as a bartender. She has dabbled in multiple art mediums for several years, and this is her first gallery exhibit.